How about red date with walnut calories?
24-04-2019
nutrition content
Energy: 2160kj/100g

Protein: 12.25g/100g

Fat: 32.15g/100g

Carbohydrate: 35.5g/100g

Sodium: 29.2mg/100g

Dietary fiber: 3.5g/100g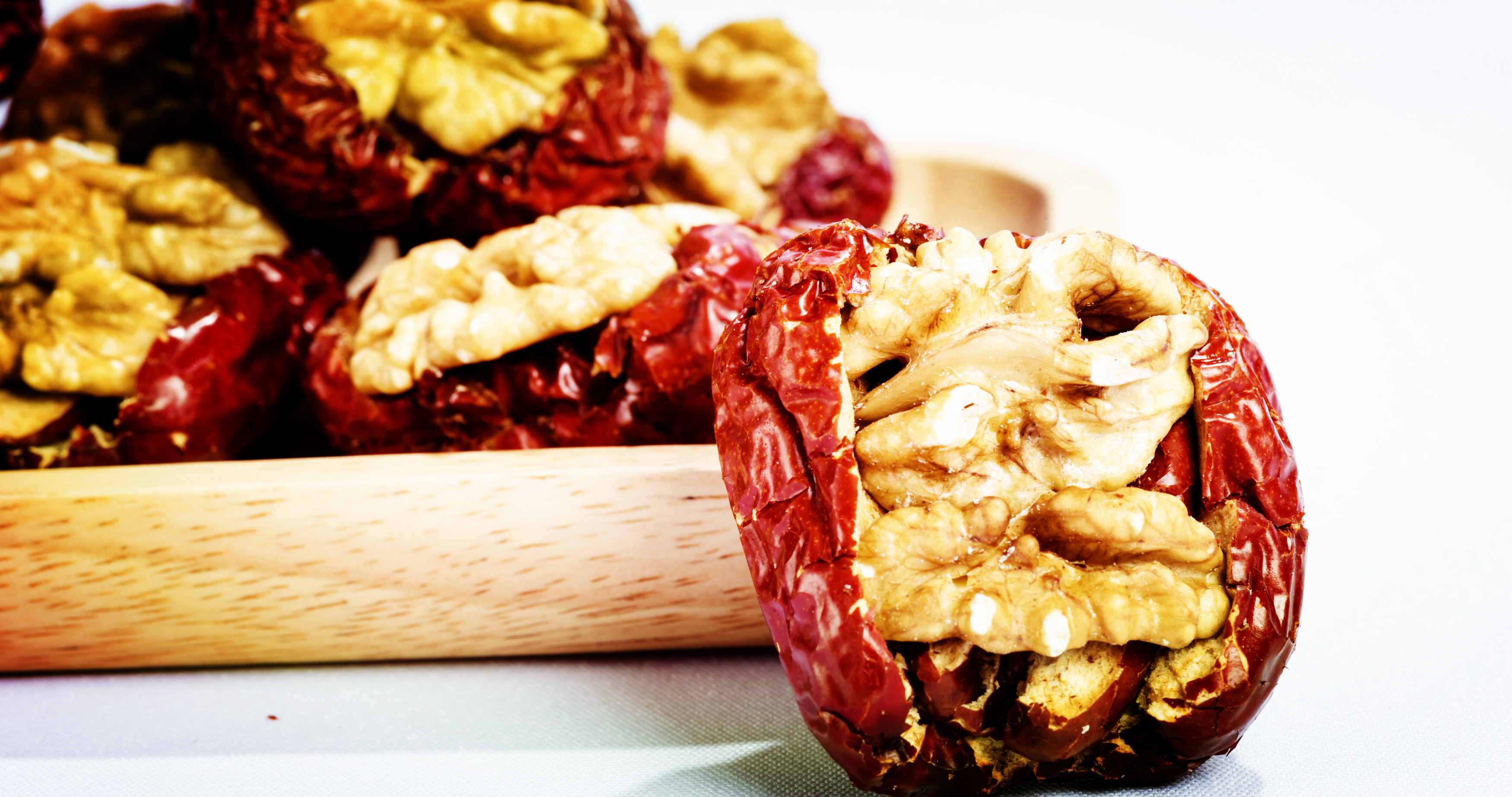 The nuts food calories is high?
Nut foods also have high calories while having high nutrients. 20 pistachios contain about 90 calories, which is equivalent to half a meter of calories. A walnut is about 40 calories, and 6 walnuts are about 240 calories. It is equivalent to the heat generated by 60 grams of starch. The heat produced by 20 ginkgo and 6 walnuts is about 330 calories, which is equivalent to about 80 grams of rice.