Introduction of global red jujube fruit
19-04-2019
Hong zao fruit is native to China and has a written history of more than 3,000 years. In Chinese history, jujube red date is associated with peach, apricot, plum, and chestnut, and is called "five fruits." Organic jujube dates cultivated in all countries of the world is drawn from China. The date plam of the world is also known as the Iraqi jujube, which belongs to the family Palmaceae. The jujube of China is of the family Rhamnaceae, and the shape of the fruit is similar, which is the same name as the foreign body. China's jujube has now spread to more than 20 countries and regions on five continents. However, except for a small amount of cultivation in countries such as South Korea, the United States, Kazakhstan, and Kyrgyzstan, there is no economic cultivation in other countries in the world.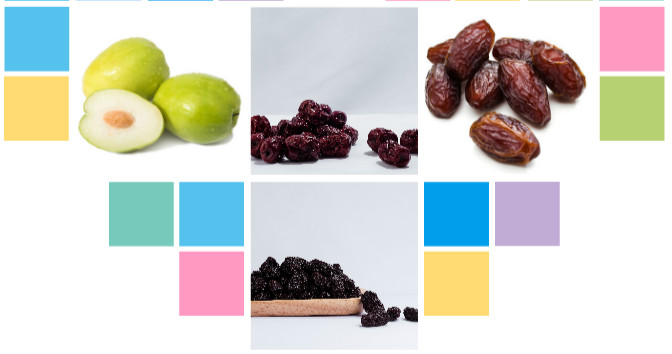 So far, the types of jujube chinese date that have been globally counted are:
green date
black dates
red date
honey date
Sukkary date
Ammari date
Angou date
Arichti date
Bejjou date
Bisr Helou date
Gounda date
Gousbi date
Branch of Hamraya dates
Hissa date
Kenta date
Kentichi date
Touzerzayet from Tunisia date
Lagou date
Trounja date
Date palm with fruits at the Abdul Aziz Date Farm in Medina.
Ripe and dry dates fruit bunches at the Khurram Abdullah Bajwa Date Farm in Medina.
Dates growing in Yuma, Arizona
Palmeral de Elche in Southern Spain.
Dates from Algarve, Portugal